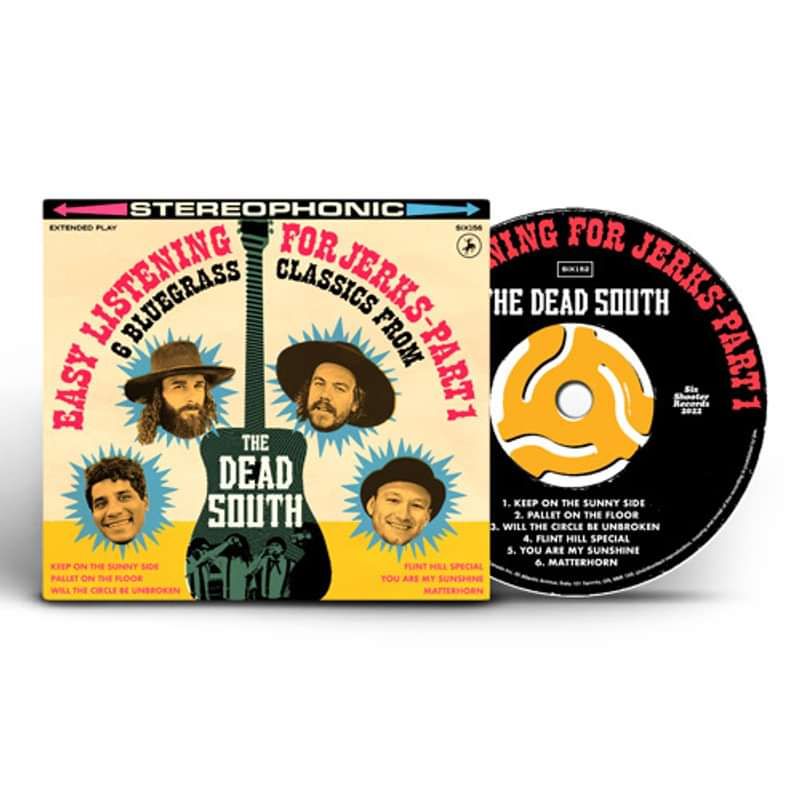 Easy Listening For Jerks - Pt.1 (CD)
The Dead South's first covers EP on compact disc.
Easy Listening for Jerks - Pt. 1 includes the Sun belt-meets-black belt take on "You Are My Sunshine," in which The Dead South dig below the surface layer lullaby to levels of deep desperation, a mood well suited to the prospector's baritone of Nate Hilts. In a minor key, "Keep On The Sunny Side," changes from sweet to sinister. "Matterhorn," a gallant adventure tale that sees four friends set off to climb a mountain, also works on the level of The Dead South's origin story. "It's closer here to heaven than it is back to the ground," goes the song, now also a fitting encapsulation of the band's feelings of anxiety and exhilaration about returning to life on the road.
TRACKLIST
Keep On The Sunny Side
Pallet On The Floor
Will The Circle Be Unbroken
Flint Hill Special
You Are My Sunshine
Matterhorn
THIS PRODUCT SHIPS ON MARCH 4, 2022